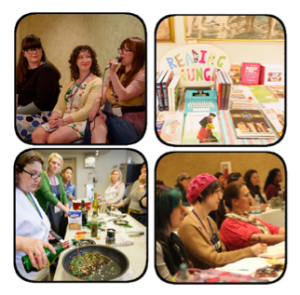 It's the second year Craftcation Conference will take the adorable town of Ventura by storm, and I am stoked. Not only because this early April conference is at a lovely hotel right on the Pacific Ocean but because this is a conference where folks (mostly women) convene to learn about making crafts and especially about turning their passion into business.
Run by Delilah and Nicole, who created the Patchwork craft fairs (can you say built-in outlet to sell what you learn to make here?), the atmosphere is casual, convivial, and all about community. Last year our panels on California's new cottage food law helped a few aspiring home chefs start planning their businesses. (My personal experience was amplified by an unexpected meeting and viewing of The Specials, an awesome ska band. If anyone from Led Zeppelin is reading this, you can top that by showing up in the hotel and playing on the patio!)
This year the food tracks are going to be awesome, with California food craft including
Sean Timberlake of Punk Domestics
Aida Mollenkamp of Food Crafters and a lot more
Evan Kleiman, culinary maven and host of Good Food, on KCRW
Michael Algazi who runs a large and vibrant food community with events in So. Cal and is orchestrating a food entrepreneur center with numerous commercial kitchen spaces in LA
Whole Foods foragers from So. Cal who can answer questions about selling at their store
me…and a more. And these are just the food presenters. When it comes to packaging your food for local farmers markets with an artisanal flair, you will get ideas and skills in Craftcation sessions, AND at the Saturday happy hour you can sample and share what you're up to for on-the-spot feedback.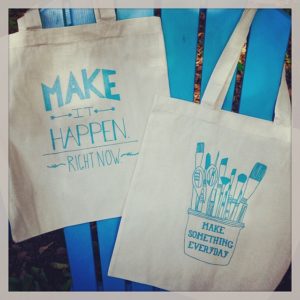 Ventura is near Los Angeles and easy to get to by car or train. Hope to see you there!