It's exciting times for Sriracha sauce. The factory where Huy Fong Foods makes sriracha was stung with a partial shut down yet as demand for Sriracha in foods like Kettle chips had begun sizzling. If the Summer Fancy Food Show and Martha Stewart American Made finalists are any barometer, we're looking at scorching times for the rooster.
Here's just a sampling of the Sriracha-flavored foods at the show — ALL superlative and taste-appropriate despite what you might think. Enough puns. On to some visuals.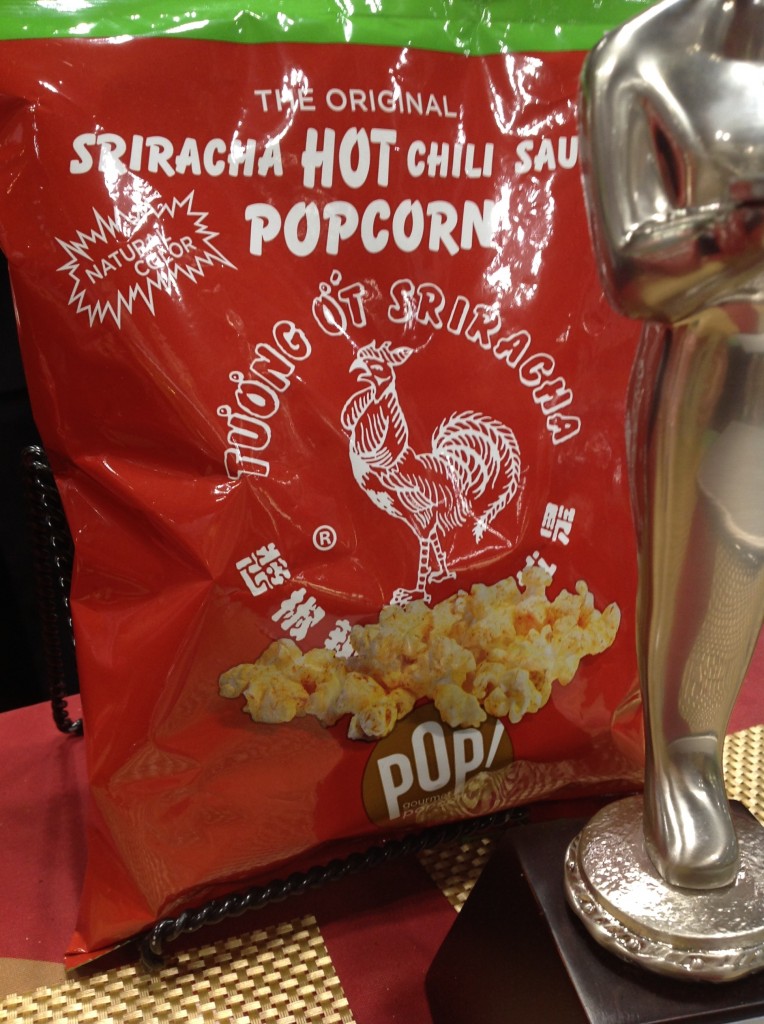 Sriracha Passes the Cult Following Checklist:
No one asks about your ingredients (made of chili, sugar, salt, garlic, distilled vinegar, potassium sorbate, sodium bisulfite and xanthan gum).
Your website has typos and almost no information.
People like me (origin-obsessed) didn't even question or wonder where it was made. (Color me clueless that Sriracha sauce I've eaten for years, as do millions of people, comes from Irwindale, California. Or the story of David Tran, founder of Huy Fong Foods.)
There's no substitute.
If you're mystified by the cult of Sriracha, this flick may very well be worth a viewing.
What do you think?
When you hitch your food to a food with a cult following…that's a pretty good "recipe" for buzz, if not a smash hit. But has the Sriracha rooster jumped the coop. Or is it here to stay?