Join me at 11am on 12/13/14 — how auspicious is that! — for the kickoff Good Food, Great Business book signing and educational  panel at the CUESA / San Francisco Ferry Building Farmers Market.
You'll hear from Allstar Organics, Nana Joe's Granola, and Oakland-made Hodo Soy on how they got started what they've learned along the way.
Good Food, Great Business books will be for sale, and I'm practicing my handwriting to give you a sweet and motivating message to kick off your own great food business.
Here are more details on this free event.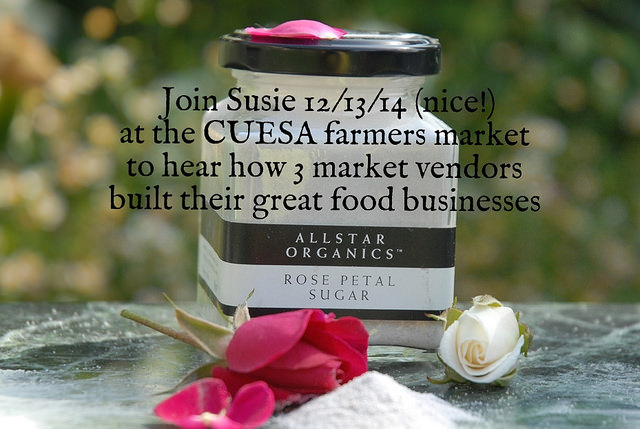 (I loved shooting photos of Allstar's beautiful Marin-made floral sugars and herbal salts.)