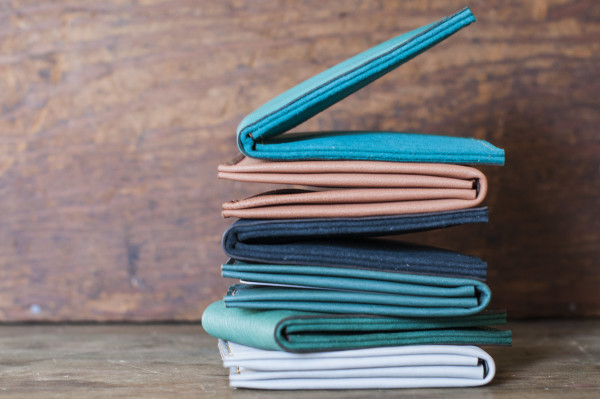 Reject traditions. Forget about velcro. We want to change the way you think about your wallet.
I'm the wife portion of a team that consists of my husband-to-be and his brother. Together, we are Outlast Goods: a start-up finished leather goods company trying to change the way you think about consumerism.
It all starts with the farm. My fiance Noah and I worked on goat dairies across the country for three years before jumping back into "layman's life" as the farm community lovingly calls non-farm work.
Like many farmers before and after us, we sent certain animals to slaughter for meat. A few weeks later, we'd get back all of the cuts, but left behind were the hides.
Enter the tannery. Noah's family, the Meyers, have been tanning leather for over 500 years. What started in Germany in the 16th century followed the Meyer clan to present-day America. Today, his father and two brothers operate a small tannery under the name Pergamena in Montgomery, a sleepy town in the Hudson Valley of New York.
The Meyers produce their goat, calf, cow, and deer leather in small batches; every single hide is touched by at least one person in their 5-person factory as the hides travel through the production line.
They also practice the rare art of vegetable tanning. The process uses naturally-derived tannins from the likes of tree bark and has minimal impact to the environment. What's more, all of the hides are by-products of the food system. These hides came from real animals on American farms.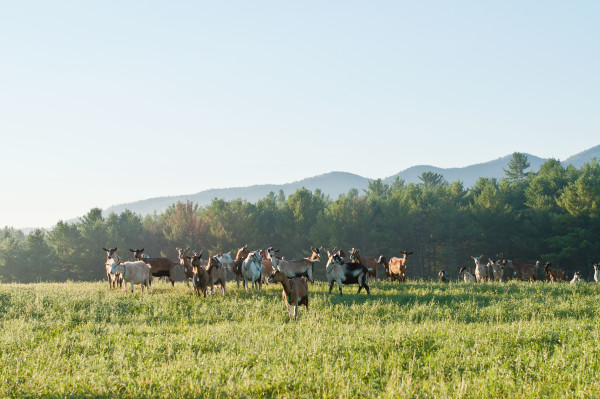 The tannery is on the constant search for their dream client that will embrace the occasional natural imperfections of handmade leather, and be willing to pay a premium for goods made at this scale and of this quality. It dawned on Stephen Meyer, the second youngest Meyer son who joined the family business shortly after graduating from college, that he could create that dream client in himself. He enlisted the help of me and his brother Noah to bring Outlast Goods to life.
An added nuance is our use of the B-grade skins from Pergamena. Because of their high quality standards, some portion of the leather is unfit for use in their full-priced product line. They offer these "one-off" skins at a heavily discounted price through their Etsy shop. We saw this as an opportunity to create fun and highly customized leather goods, like our brightly colored wallets and belts.
We took inspiration from the food system movement to create a sustainable model for finished goods. We want people to feel good about spending money on an accessory, to know that their dollars are returned directly to the supply chain to fund local economies and small businesses like Pergamena.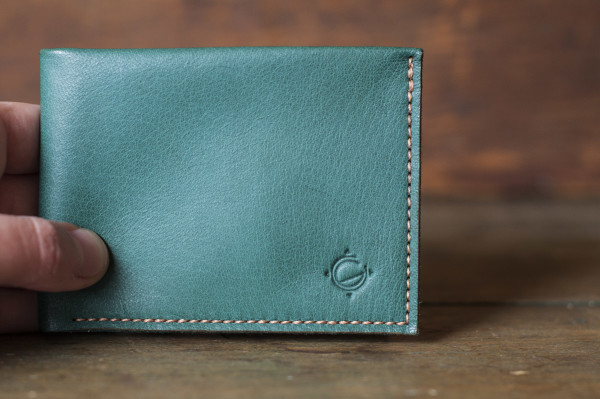 Everything we make is sewn, cut, hammered, and stamped by us with good ol' elbow grease. And we guarantee it all for life. These facets of our business were intentional choices to set us apart from the growing leather goods industry.
We're also constantly tapping our local networks to build our brand. In addition to working with our family's tannery, we enlisted the help of some friends that run a laser-cutting and design studio in Beacon, NY; we also borrow the occasional studio space from some friends in Newburgh, NY.
As with most things handmade or grown with labor intensive practices, our wallets have a higher price point than what many consumers are used to paying for leather wallets, but most of the competition's wallets are mass produced and imported from outside the U.S. That doesn't scare us. We believe in the power of communication to show our community why they would want to invest in a sustainably produced good from a small, independent business. Sustainability should not only feel good, but it should look good, too. If anything, we can promise that a good purchased from us will delight you every time you put your money away.
To stay in touch, follow us on Instagram, Twitter, Facebook, Tumblr, and of course Etsy.