The nice thing about being old is that we old people have been around old people. And the nice thing about the olden days was the incredibly polite way people spoke to each other.
Having spent a week dining out with my parents, I had the chance to distill wonderful service and language down to 3 simple phrases.
It's nothing new, just a reflection on how small word changes can make a big difference in reactions and results.
The Challenge
Use these phrases for a week, going out of your way to offer help to people.
See how you feel. Watch their reactions.
Compare it to when you use different words like "can" vs "may."
The Phrases
1. May I help you?
This is a favorite feel-good phrase I especially like to use when offering to help people on the street, in stores or putting on a coat, who seem to need a little assistance.
"Let me help you" is a little more self-centered. May I is like this surprising little invitation that pretty much makes someone's day (mine too, when I ask it!)
2. Are you finished? or May I take that?
Recently a server asked me and two senior citizens if we were still working on our salads. This is how we felt: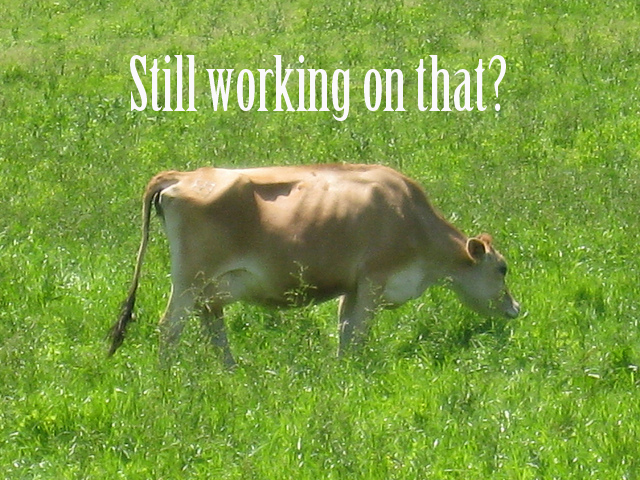 3. Thank you! You're welcome.
The problem with no problem is that it suggests there's a problem. You're welcome is the opposite. It's positive. It's saying you are welcome to ask any time. I'm not alone in my hatred of "no problem" either.
No problem is definitely not a problem with a friend, when you're saying "no prob, dude" as I often do.
Sweeter than "you're welcome?" "My pleasure!"
What other phrases would you like to see go back to the old days?