Usually packaged foods and drinks get all the love. But at the 2016 Winter Fancy Food Show and Good Foods Mercantile the many interesting, fun twists and better-for-you versions of ingredients for chefs, food producers and home cooks really caught my fancy.
Take a look below at what's in store or coming soon. Then discover my other lists of picks…really so many good foods to choose from!
Natural Food Colors from Color Kitchen — Home bakers, say buh-bye to artificial food colors
It's only logical that the maker of Glob Colors, naturally colored arts and crafts paints, would create a line of synthetic-free food colorings for cooking and baking.
Even cuter, founder Ashley Phelp's remembered me from my ravings over her natural paints at ExpoWest, maybe once she saw me start to rave over her ColorKitchen food colors, which get their colors from plants and other natural things.
Side rant: Every food manufacturer should be using natural colors at this point! Natural colors and flavors are readily available and make all drinks and foods better for everyone.
Alcohol-free Vanilla from Nielsen-Massey
Of course! Some people may not want to use vanilla that has been made with alcohol, even if the alcohol has lost its potency.
Nielsen-Massey's Alcohol-Free Madagascar Pure Vanilla uses glycerin instead of sugar cane alcohol in the vanilla-making process. The flavor is pure vanilla, and the ingredients will appeal to anyone following strict dietary guidelines and for use in cold applications like ice cream.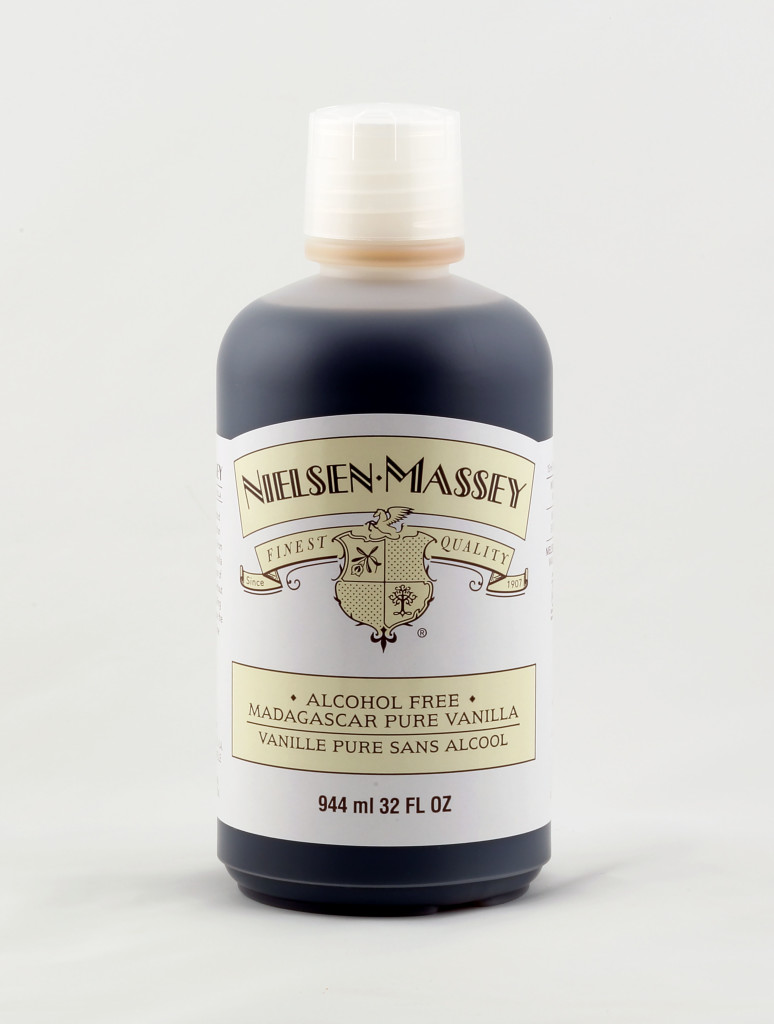 You can't get this amazing molasses-based, balsamic-like vinegar outside of California…yet
We can thank California's Homemade Food Act for this incredible Spoiled Rotten molasses vinegar that won a Good Food Award. That award is all about taste and ingredients. Their fascinating branding and bottles is just another side benefit that makes this super small-batch vinegar a must-try.
The team behind Spoiled Rotten Vinegars also makes other small-batch foods out of their home kitchen. They want to grow, and I'm pretty sure from what they've demonstrated so far they're going somewhere.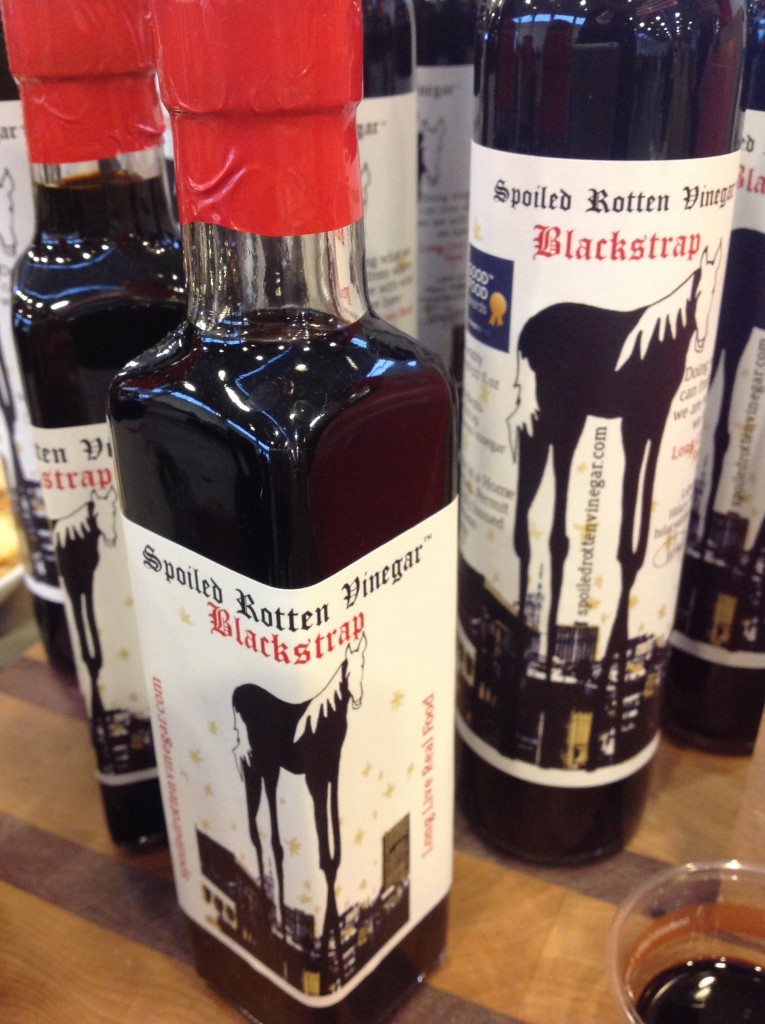 Duck fat, beef tallow, pork lard — oh my!
EPIC made their name with the most in-your-face "You're eating an animal" bars on the market. You know, the ones with a picture of a lamb or bison on the wrapper. (As of my sampling in January 2015, the meat bars are so good I included them in my Fancy Food Show snacks pick list.)
So, it turns out EPIC — which General Mills acquired — seriously walks the talk on wanting to use the whole animal.
This line of animal fats / oils in jars is the kind of food product you might expect from your local butcher. So it's pretty impressive that the company is turning fat into gold as part of its whole animal "processing." Chefs seeking interesting, sustainable fats: rejoice.
Raw organic brown sugar, straight from the cane
It was a good year for molasses (see vinegar above) as these raw brown sugar cubes were a real highlight of the Winter Fancy Food Show. This brown sugar is not processed and re-coated with molasses like most brown sugar we buy. Imagine the flavor of molasses in a soft cube. (I was imagining an absinthe drip on the cube.)
These sugars come from the Philippines' Raw Brown Sugar Milling Company. Even cooler, they make cubes in varying degrees of processed, from cubes of raw sugar to a more processed, white cube. (If you're looking for Organic Coconut Sugar, look to Big Tree Farms which makes coconut sugar, organic cacao and all kinds of other great tropical ingredients Bali.)
Edison Grain is an organic, family-owned grain and cereal company in Oakland, California
How delightful to discover Edison Grainery, whose organic puffed quinoa, puffed rices and puffed sorghum are a popular ingredient in many a Bay Area food maker's recipe. (I couldn't get over the fact that they are in running distance to OAK airport.)
Dad runs the wholesale organic grains side. Daughter Lyndsy runs the consumer packaged goods organic cereals and pasta business.
Jacobsen Salt Co, a sea salt favorite among chefs and home cooks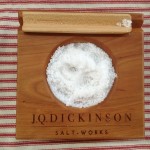 Nah, they're not new. But boy is Portland-based Jacobsen Salt's flaky sea salt products and packaging photogenic and giftable. The company harvests salt from the "cold, pristine waters of Netarts Bay on the Oregon Coast," for the taste of Northwest terroir…or the Pacific Ocean equivalent.
At the Good Food Mercantile, we met J.Q. Dickinson Salt Works, which highlights the heritage of Virginia and West Virginia as historic salt-producing areas as well as the merits of adorable branding and packaging. JQD harvests salt from an underground aquifer then dries it.
Then there was Pyramid sea salt from Bali with a smile
You often sea Balinese sea salt sold by American salt traders. So it was fun to meet the salt producers behind the brands.


Could Sweetened Condensed Coconut Milk really be a sweetened condensed milk substitute?
This vegan sweetened condensed coconut milk from Thailand definitely has a coconut flavor. The guy sampling it at the Fancy Food Show says the properties make it possible to use in any recipe calling for sweetened condensed milk. Most coconut products from Southeast Asia are not certified organic, as the farmers can't afford the certification. From what I've heard, the coconuts are grown organically (after all, they didn't have pesticides on Gilligan's Island).
My first test is sure to be Key Lime Pie. Because who wouldn't want to add a coconut flavor to that pie (maybe even add in some shredded coconut to the graham cracker crust or make a gluten-free coconut crust). And if something goes wrong, you know that kind of pie will be edible whether it's too thick or runny.
More Picks From the 2016 Fancy Food Shows and Good Food Mercantile
So hard to choose! See which specialty foods made it to the short lists…
More insights coming. Get the newsletter to see what else pops up!