January meant lots of tasting, schmoozing and intrigue, as the Fancy Food Show and Good Food Awards events brought together food crafters from around the U.S.
Along with 16 sweets, 12 savory snacks and some really great new ingredients, here are 7 fun, functional and flavorful drinks and mixers that popped out at me.
Move over San Pellegrino
There's a new tart in town. It's got a fruity bite and sassy name: Niasca Portofino. This fizzy drink is a new retro-themed, travel-themed Italian sparkling lemon (Limonata) and orange (Mandarinata) beverages from Colavita.
One label is an Italian postcard, with information on the back in English. The bottles are charming and specialty-store beautiful, with a feminine touch that is so Italian and not too "pretty." Gimmick, maybe. But so perfetto.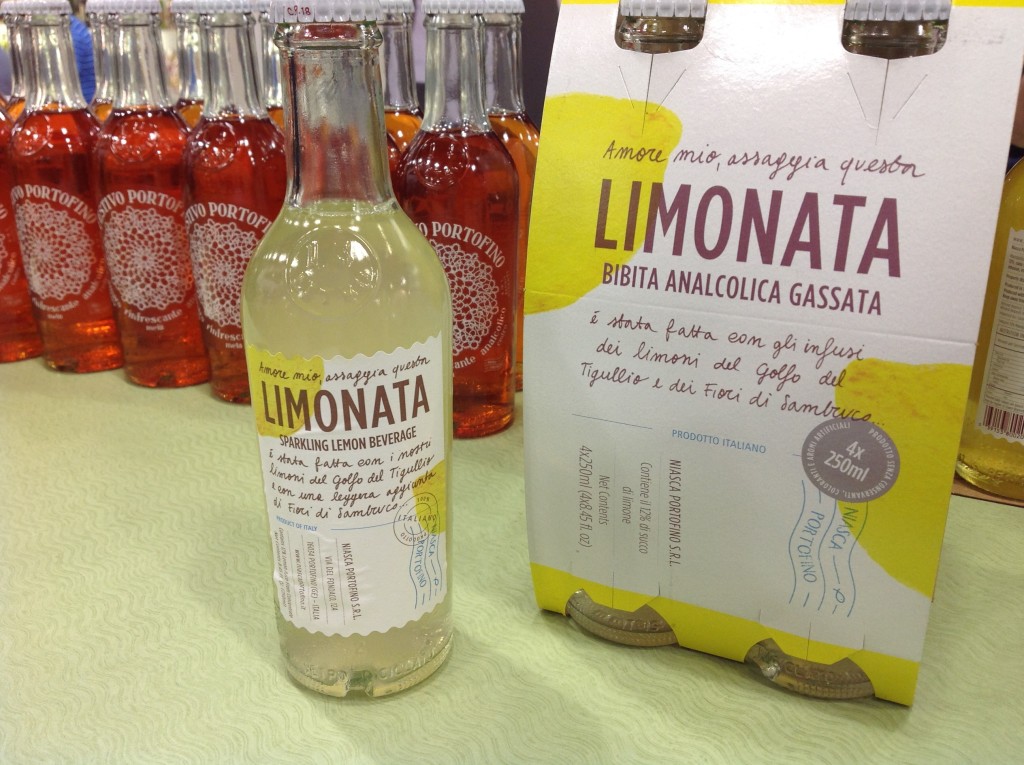 Malvados – an American Apple Brandy – Mad River Distillers in Vermont
In the small-batch distillery renaissance, a brandy from apples grown on the maker's farm is about as American as liquor gets. The Good Food Award only adds to Malvados' attraction.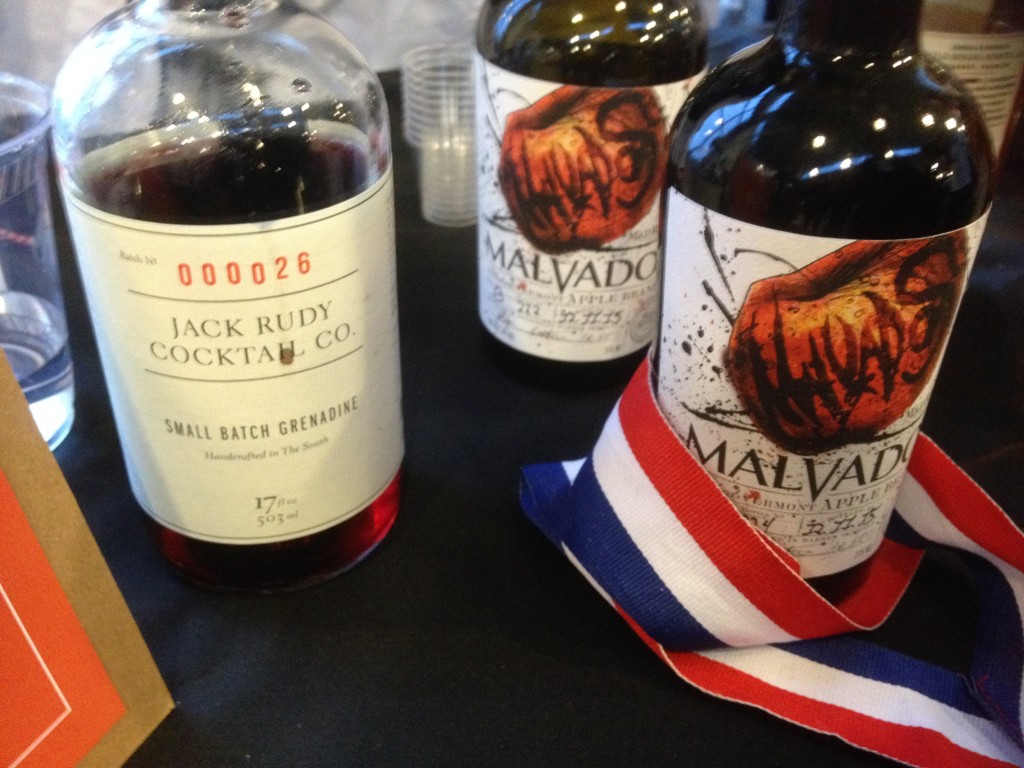 Dahlicious Lassi Yogurt Drinks
Grass-fed American cows create the milk that becomes an Ayurvedic, probiotic lassi drink of many flavors.
ManCan – Wine In a Can
We've seen cute sparkling can in wines perfect for gals. Now there's wine in cans for men. Because wine not?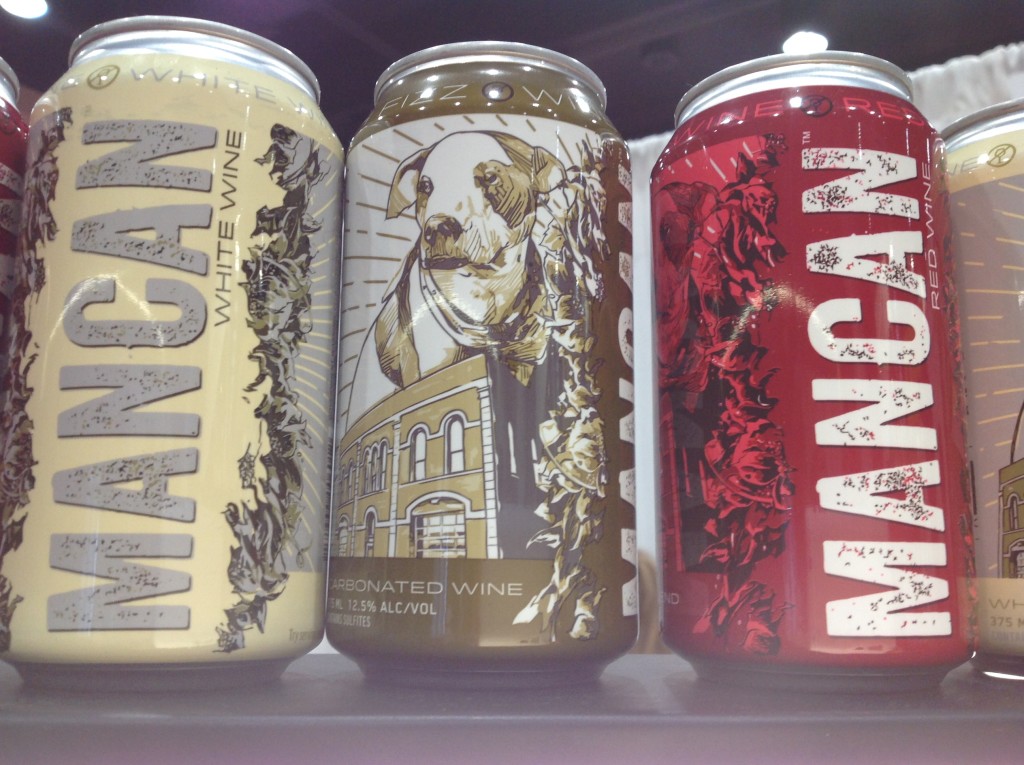 Califia Better Half Non-dairy Creamer
Awesome use of coconut and almond to make an unsweetened creamer. Even better use of a classic name (half and half) and pun (my better half) to get a value proposition across.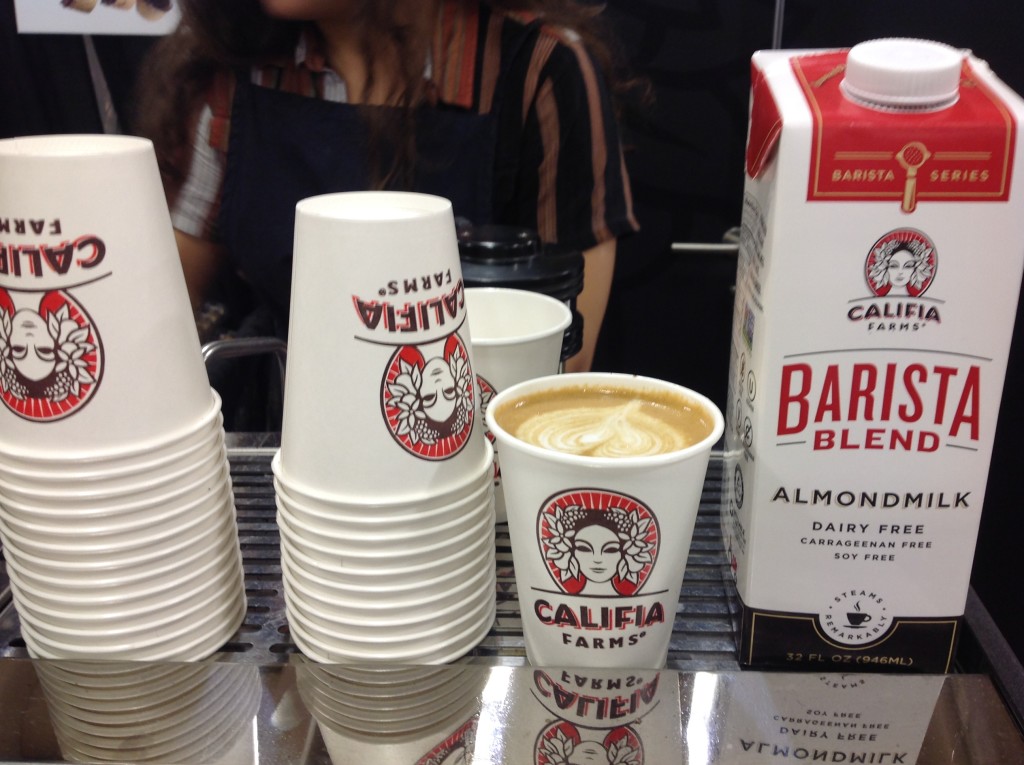 KeVita Cinnamon Apple Cider Vinegar
Sparkling probiotic tonics made with vinegar, in California. Doesn't just reading that make you feel healthier?

Pok Pok Som Drinking Vinegar
Pok Pok's famous drinking vinegars out of Portland are now in a ready-to-drink vinegar soda that rounds out a really great business made up of restaurants and a cookbook.
But that's not all!
A lot of tasting, a lot of scoping led to these other scoops for y'all…