I've been on a Shark Tank binge lately so it was especially fun to see several exhibitors at the Winter 2017 Fancy Food Show sporting the Shark Tank logo…some with videos playing of their appearances.
Exhibitors need money to get a highly coveted booth at this Show which happens in San Francisco each winter and in New York in summer. (Each March there's yet another juicy natural foods tradeshow in So Cal that happens in Baltimore in Fall.)
Beyond having the bucks for a booth, startups need funds to produce and distribute the food to buyers. Exhibitors might connect not only with buyers not only from Kroger, Sam's Club, Costco, Whole Foods and other major supermarkets, but the likes of  Starbucks, airlines seeking interesting snacks and major "food service" companies looking for ingredients for restaurants and cafeterias. (More about this in my book.)
Eating With the Sharks
Of 5 companies I spoke with, 2 deals had come to fruition. Those who didn't, of course, said the publicity of airing on the show has been amazing for their business. (An interesting tidbit is that apparently many more pitches are filmed than what we see on TV.)
There's huge excitement the moment entrepreneur(s) make a deal with the sharks to give up equity in trade for money, expertise and connections.
But that moment may not reflect the reality of what happens after the deal. Neither party is bound to follow through with the deal, and both go through a "due diligence" research and negotiation process to make sure the partnership is a good fit.
Whatever happens, the publicity is undeniably helpful. (I find it very entertaining when the sharks accuse someone of going on the show without intentions to make a deal, for publicity purposes. Like holding shark bait over the side of a boat.)



The team at Bee Free Honee had nothing but good words about their partnership with 3 sharks.
This Minnesota startup stumbled on a way to make a honey-like syrup based on apples. This means the honey is vegan, an opportunity to serve the many people who consider honey unacceptable as a food. It also ties into a company mission to help honeybees.
With the funds, Bee Free Honee has been able to expand production with a co-packer (contract manufacturer) as well as  create a charming brand. By using a co-packer for production the team can focus on growing the  business.
In a mission-driven business, growth creates more and more good. Bee Free's product line creates demand for apples, for American growers, and also helps in their quest to keep bees healthy and happy.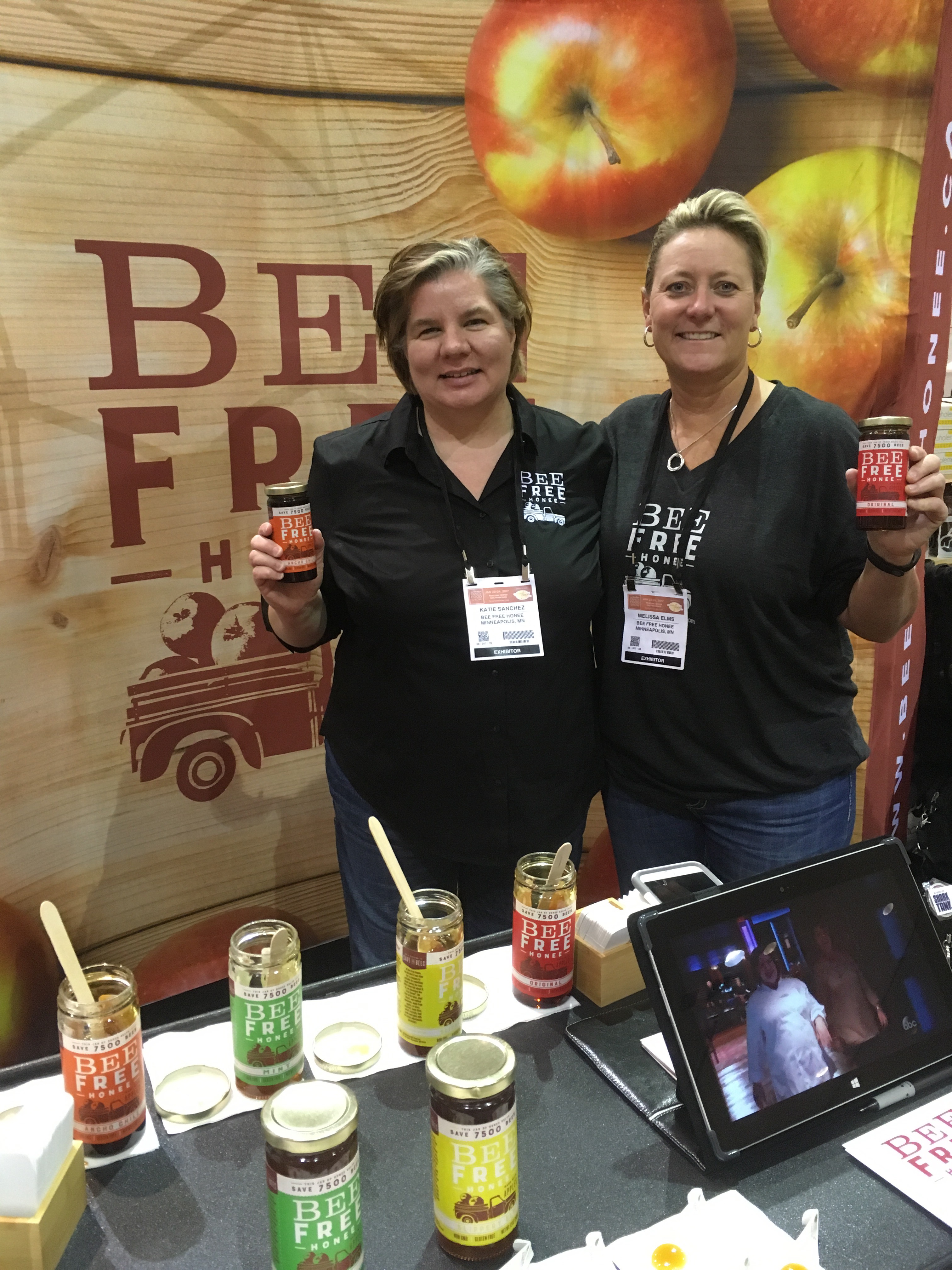 Another Shark Tank company that has seen huge growth is Bantam Bagels, a stuffed bagel bite that comes in multiple flavors.
Bantam Bagels are sold in Starbucks nationwide. With Starbucks' thousands of stores this type of distribution requires real money to produce enough.


Here's the backstory on Bantam Bagels' pitch.

Entrepreneurs who found funding elsewhere…
The third company who went it on their own is growing slowly but well, thanks to a good product, press and the exposure on Shark Tank…plus a lot of hard work.