Have you checked out Amazon's food offerings lately — whether through Fresh, Whole Foods, or the Gourmet section?
It is fascinating and essential to keep up with the various ways Amazon private label, Whole Foods products, and third party branded foods and beverages appear in navigation, suggestions, and featured areas.
However, it's a tad difficult to know what consumers see, since Amazon is so customized to each customer's previous browsing / searching / purchases.
Here are just a few ways Amazon displayed products when I visited when not logged in to Amazon Prime.
---
---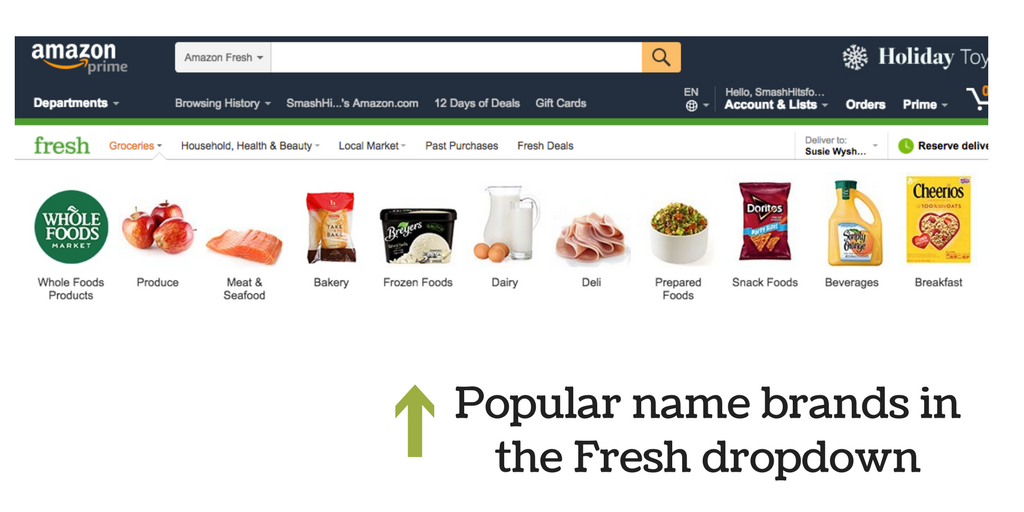 See for yourself: 
You can click through* to peruse your own experience. Think about the customer experience, based on if you are a frequent shopping, if you are logged in or not, and if you have purchased already through Fresh.
If you are not selling on Amazon but are thinking about it, find similar products.
Read reviews, read the descriptions, look at all the competition.
It's fascinating and very instructive about what the future holds and develop your future selling strategies.
*the links are Amazon affiliate links for which I may receive a few clams if you end up buying stuff